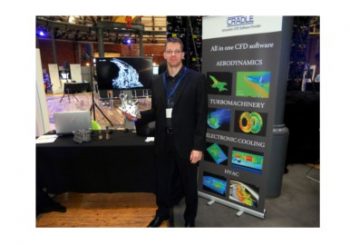 The world's first and still existing roundhouse was the home of engineering simulation for two days on 15th – 16th April 2015 in Derby, UK, where in cooperation with CRADLE Europe Flow Computing Technologies manned one of the stands.
I would like to highlight two interesting things from the massive load of engineering simulation stuff.
The first is that several companies exhibited impressive applications of virtual reality. At one for the stands a student just checked the virtual cockpit of a Tesla Model S, looked through the window and moved his sight over the dashboard.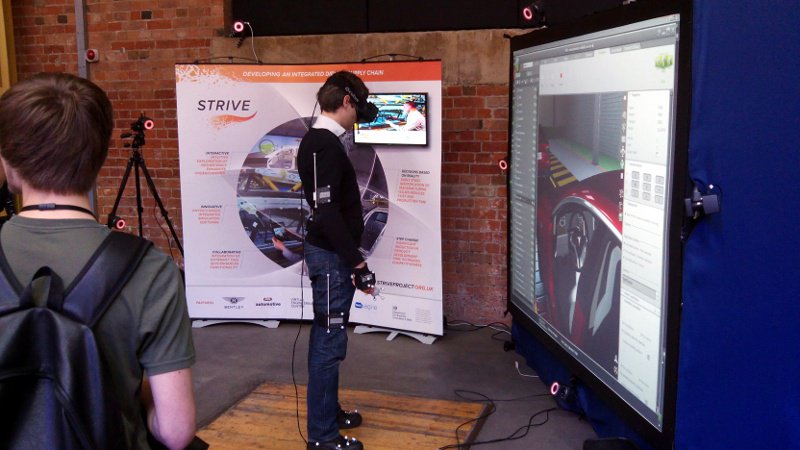 In an other booth a software editor showed a video about how engineers walk the frame of an aircraft, zooming on to details, operating subassemblies. It was very interesting to see that even portable configurations exist that can be set-up to provide virtual reality on a show like this.
The second interesting thing that took my fancy was among the presentations of the conference ran in parallel with the exhibition. Two staff members of Mondeléz – a large company operation in the food industry – made a splendid presentation on how challenging chocolate was in terms of engineering. Production of chocolate immediately starts with the fact that it is non-newtonian and at the to of all that it was fat particles in it. What a material! One could never imagine how complex that can be to simulate it.
Viscosity of chocolate was determined as a function of shear rate and the shape of the curve looked to me very similar to what plastics usually have if their extrusion process has to be flow simulated. The horizontal line on the picture belongs to golden Syrup as a reference that stays the same while shear rate is increased. This is what we call a Newtonian fluid.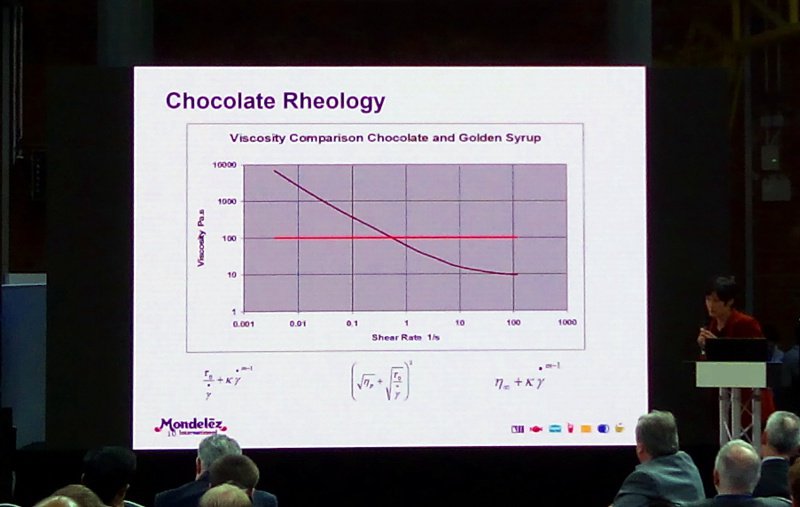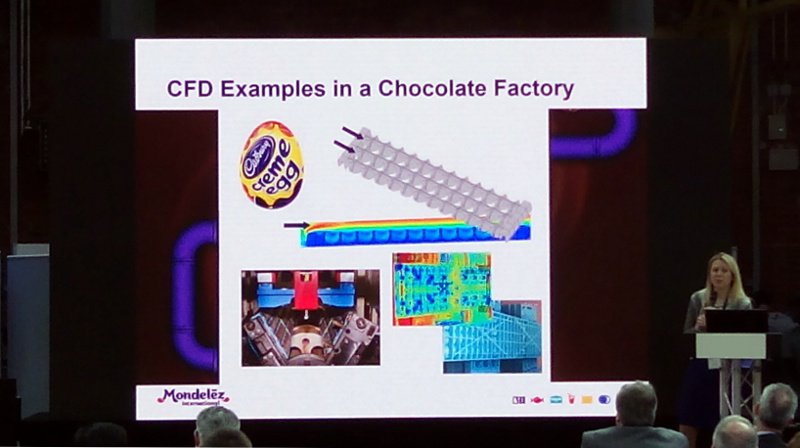 Because of temperature dependence of chocolate viscosity the die must be tempered – just like in case of casting aluminium cylinder heads – and if the temperature of the multi-cavity die is not homogenous the chocolate either solidifies before filling the whole cavity or remains liquid and pours on the floor after die opening.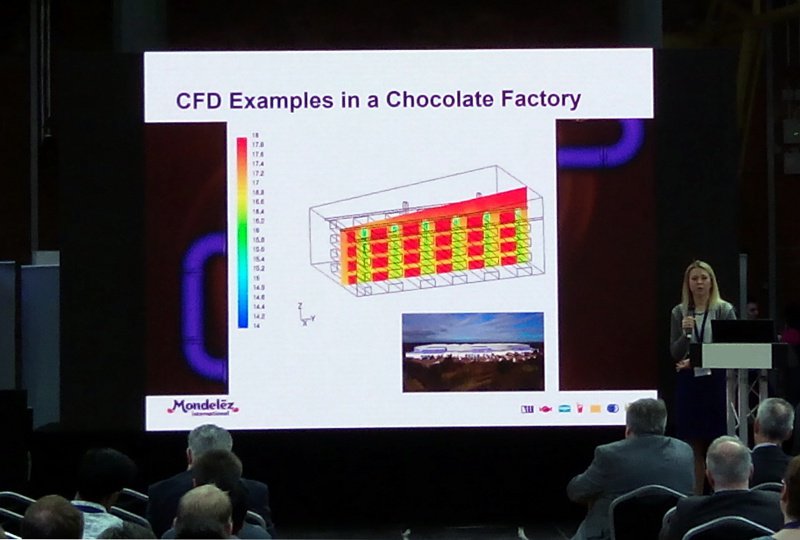 Dr. Robert Dul