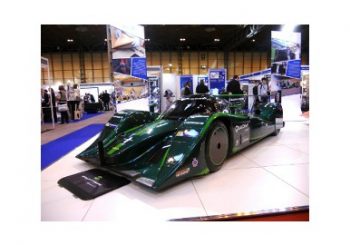 What is the majority of development efforts in automotive industry about? Besides making a car a communication centre and internet café rather than source of enjoyment, since mobile phones are developed faster than car dashboards everything is about being green. Luckily there are still some exceptions.  This is what we experienced in Birmingham at the Advanced Engineering UK at the end of 2013.
The problem of being greener can be managed on many different ways. Starting from the truly fantastic performance of Tesla Model S with its dashboard looking like an iPad to feel home for those who believe driving should be the most undisturbed way of traveling between A and B while continuously being connected to Facebook. But we can also mention downsizing and I can even see in my worst nightmare that an Aston Martin will soon have a 3 cylinder turbocharged 1.2 liter engine having 50 mpg in the catalogue but in reality it consumes as much as a v12.
The Advanced Engineering UK was not another motor show but the place to meet those companies that – as suppliers – really do development (and many of them have serious CFD capabilities and what describes the power the most is that the biggest ones have their own wind tunnel), they provide the base for a fuel-cell powered microcar or for the land speed record holder electric supercar or for the supercharged v8 Jaguar F-type designed to turn a 55 year old gentleman into a grinning hooligan.
Micracab H2EV
Right at the front door the sight of the Microcab H2EV greeted us which is produced by the company with the same name. Microcab started the fuel-cell powered car business in 2001, the four-seater road legal H2EV was introduced in 2011. The aluminium frame is produced by Lotus, the bodytop is made of structural glass composite. Besides the 3 or 5 kW fuel-cell there is a 4.3 kW battery pack in the car, the front wheels are driven by two 13 kW DC motors. Top speed is 55 mph, range is 180 miles.
Yes, I know. A fuel-cell powered car is nothing new. Honda, Toyota even Hyundai has one. But hey, Microcab is a spin-out company from Coventry University, not a giant car manufacturer and everything you see in the car is developed and produced in Britain. Even the fuel-cell is made by a British company (Arcola Energy, London) and you can buy yours if you wish so, there is a price for it on their webpage.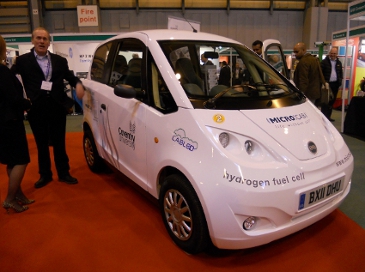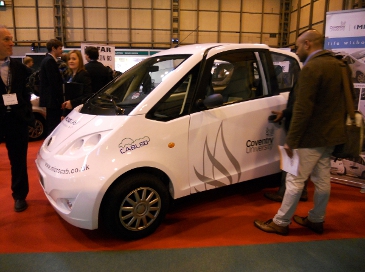 Drayson Racing: Lola Drayson B12/69 EV
The view of burning tires on an electric powered car must be pretty interesting. And of course the 205.139 mph land speed record for the sub 1 ton class deserves the respect too. With the iconic green wonder Drayson Racing proves that the same remarkable achievements can be made with an electric car as with a regular one. And for this they use the racing track as a laboratory.
The car was created by converting a bio-fuelled Le Mans Prototype to pure electric drive in a way that the original 5.5 litre engine was thrown away and replaced with the electric drivetrain designed by Drayson Racing.
Drayson Racing has found a new challenge again and they run the new Formula E racing car in 2014.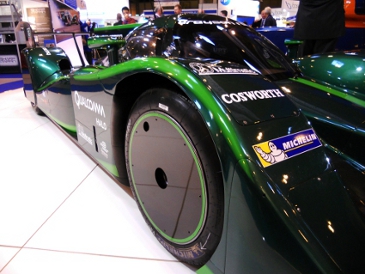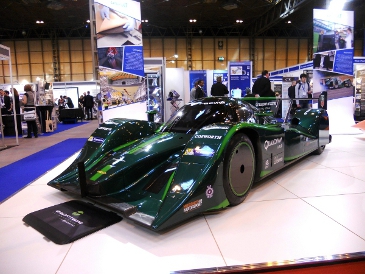 Williams F1
I just mentioned Formula E, so let me express my never decreasing excitement and say some admiring words about the big brother, the F1 car. Williams F1 brought one to the show and I had the chance to take a close look and guys I am sure that in terms of aerodynamics there is no more beautiful, cleverly designed and complex car on any other race track. Simply astonishing even when it is standing still.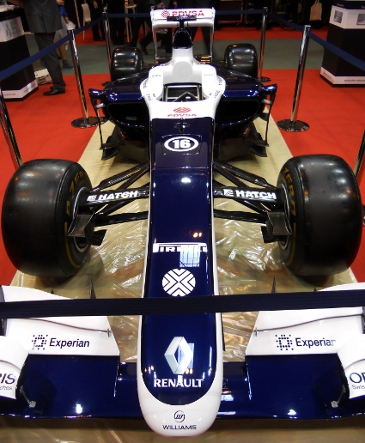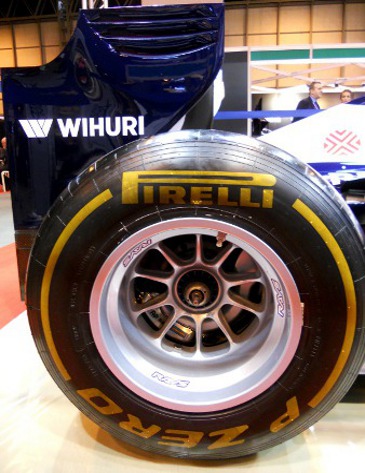 BAC Mono
This beauty was a bit set aside, I found it away from the main stream of the show on a badly lit area. I think it was unfair to place such car there it should have been on a podium. BAC Mono is a road legal race car. The strongest evidence of being road legal is the road tax disc on the car but it cannot be place behind the windscreen to its proper place because simply there is no windscreen. Then where is it? The disc is behind the rear registration plate on the console that holds the exhaust pipe. Never seen better.
This car has a 2.3 litre 4 cylinder Cosworth engine producing 280 bhp and weights 540 kg. After a little bit of maths we get to a 520 number for the bhp/ton ratio. That's just with 3 less than for a Bugatti Veyron! In a road legal car that costs not a million quid but only 100 grand. What can be more fun than a car reaching 60 mph in 2.8 seconds?
I have a certain feeling that in some countries overseas when someone would be brave enough to MOT this car the authorities – ignoring EU rules and already existing British reg plate – denied it, tortured the owner, cut him into four pieces and placed his pieces above the entrances of four MOT stations in four corners of the country to deter further attempts.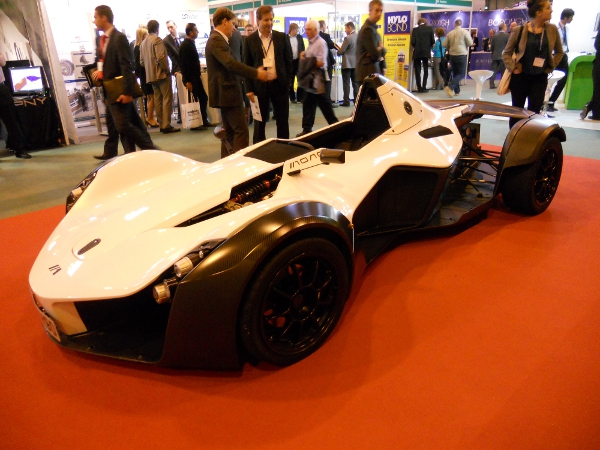 Bloodhound SSC
After all this nobody has to wonder why British teams have been holding absolute land speed world records since 1983 and there is no rest at all. In the next run the aim is to break the barrier of 1000 mph with Bloodhound SSC, a jet and rocked powered monster.
At the show a full scale model was exhibited but looking at its size it was very convincing.  Right beside it there was a Rolls-Royce jet engine that had the privilege to boost this orange-blue giant till it reached 300 mph and then the rocket bursted in. The smallest engine in this "car" was a v8 Cosworth that had the only task to drive the fuel pump of the rocket.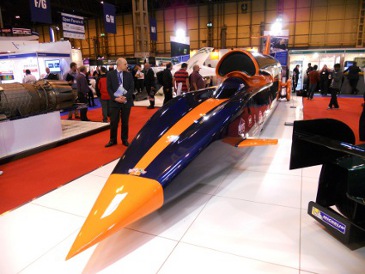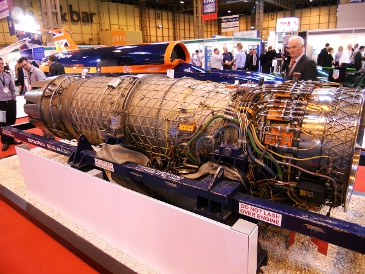 Austin Healey 3000 and Morgan 3
These two both look old-timer but only one of them is a real one. The superbly preserved red  Austin Healey 3000 is the classic British sports car with a 3 litre straight six engine and a walnut-veneer dash.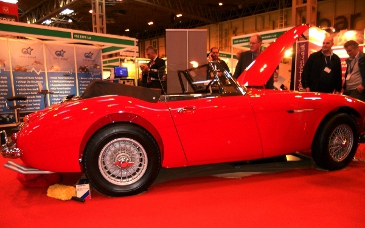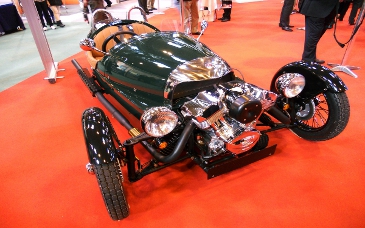 The Morgan 3 Wheeler is brand new, it continues the heritage that has been started in 1910 but with modern parts and production technology. Well interesting enough but I would like to have the Austin. No, I changed my mind, I want the Mono right now, thanks very much.
Dr. Robert Dul