CFD Simulation of a complex temporary air conditioning project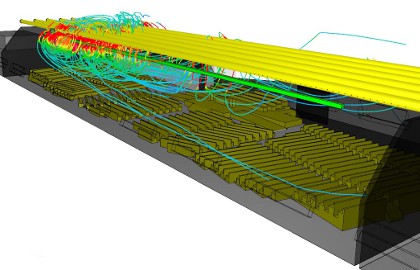 "UKSV engaged with CFD Engineering UK to produce a particularly complex CFD model for a temporary air conditioning project we were asked to deliver. As a live events agency, post-COVID in the UK, concerns are high about the safety of returning to large scale live events and our client wanted to ensure the fresh air provision for the audience reached the recommended levels per attendee for the events.
Robert provided an exceptional level of service from the outset,
handholding us through the process (we have never undertaken CFD before) and establishing the parameters that could and would be measured to ensure our clients satisfaction.
The initial model demonstrated that the original solution didn't quite work, at which point, Robert once again stepped in to provide guidance and recommendation on what could be amended from our solution and the physical environment to ensure we met with the required guidance.
After multiple tweaks, we had a model and a solution that we could provide to ensure the fresh air provision was met. Robert was proactive, diligent and above all thoroughly supportive throughout the process, taking the time to explain the results in layman's terms so we could explain it to our clients.
I would thoroughly recommend CFD Engineering UK for any upcoming CFD Modelling requirements you may have." – Neil Coombes, Senior Account Manager, UKSV
CFD simulation and mechanical design of an innovative air curtain device for doorless entrances of large buildings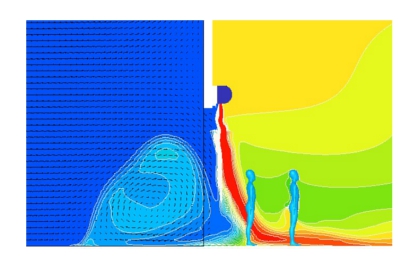 "Over the past two years, having met with Robert on numerous occasions, and having him facing a few design technology challenges, both physical and virtual, I can categorically state that he has surpassed my best expectations of CFD engineering services. He has the persistance and determination required in proving by innovative countermeasures and is excellent in his presentations and in-depth explanations." – Richard Maris, Engineering Director, M.I.E. Enterprises
CFD simulation of seawater intake hoses for floating oil & gas processing plants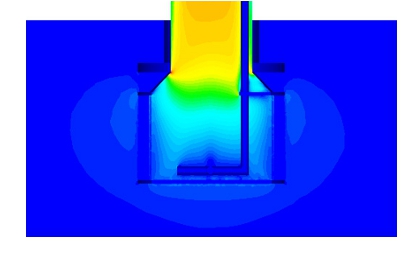 "…Flow Computing Technologies is working extremely precise and with high flexibility. Our orders find immediate attention and are executed very fast. Therefore, FCT became one of our favourite service partners…" – Marcus Prinz, IFS Global Business & Sales Manager SWI, Continental – Division ContiTech
Related case studies: Hand calculation vs. simulation, PAZFLOR project: top urgent and top secret
CFD simulation of industrial machinery for aluminium cylinder head production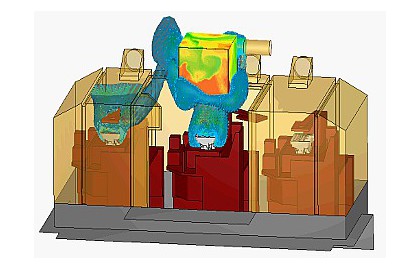 "… Our company currently employing 850 people produces 2-2.5 million high-tech aluminium cylinder heads in a year for OEMs like General Motors, BMW, Renault and Audi. … Key strengths of Flow Computing Technologies are flexibility and customer focus. Engineering knowhow connected with extensive experience also must be emphasized. With its service quality Flow Computing Technologies has earned trust of both management and engineers of our company…" – David Toth, managing director, NEMAK Gyor Aluminium Foundry Ltd.
Related case studies: Controlled cooling of automotive castings, Improving smoke extraction in one of the largest cylinder head foundries in Central Europe Part 1 and Part 2